In May 1565, Ottoman troops laid siege to Malta, the then home of the Order of St John. The island's defenders led by the Order's Grand Master, Jean de la Valette, were massively outnumbered, but against all the odds, they emerged victorious. The Grand Masters of the Order of St. John celebrated the lifting of the Siege of Malta on the eighth of September, which coincided with the feast of the Nativity of the Virgin Mary.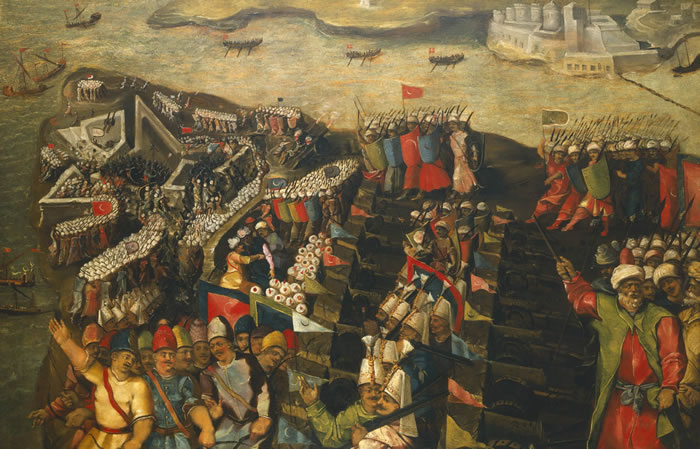 This involved a solemn procession to St John's Co-Cathedral, with the Grand Master bearing a sword aloft. The sword was a gift from the Holy Roman Emperor, and was described as being encrusted with jewels. The Grand Master was unique in being able to bear an unsheathed sword in the cathedral. A high mass was celebrated with all the knights in their "peculiar dress". The sword would be held aloft for the entirety of the ceremony.

Following the Order's loss of Malta in 1798 when Napoleon Bonaparte invaded the island, the anniversary celebrations involving the sword are no longer held. However, the eighth of September is still commemorated in Malta as Victory Day (or il-Vitorja), celebrating not just the end of the Great Siege, but also the end of the rebellion against French troops in 1800 and Italy ending hostilities with the Allied forces in 1943, during the Second World War. A regatta is held in the Grand Harbour in Valetta, the capital of Malta. Valetta is named after Grand Master Jean de Valette, who defended the island against the Ottomans in 1565.
You can read more about Jean de Valette and items associated with the siege of Malta here:
[http://museumstjohn.org.uk/memories-constantine-great-jean-de-valettes-maltese-coinage/]
[http://museumstjohn.org.uk/collections/six-tari-coin-jean-de-valette/]