Julia Glen, volunteer museum cataloguing assistant, spent several months, between March 2019 and June 2019, working on a project to catalogue part of the Museum's collection. Here she explains the work she did.
The aim of my project was to sort through the Museum's collection of lithographs and watercolours by Charles de Brocktorff and sons, in order to improve the records of these objects held on the Museum's collections management database. As a very popular aspect of the Museum's collection that is not on display, this project will allow the objects to be more readily accessible for research.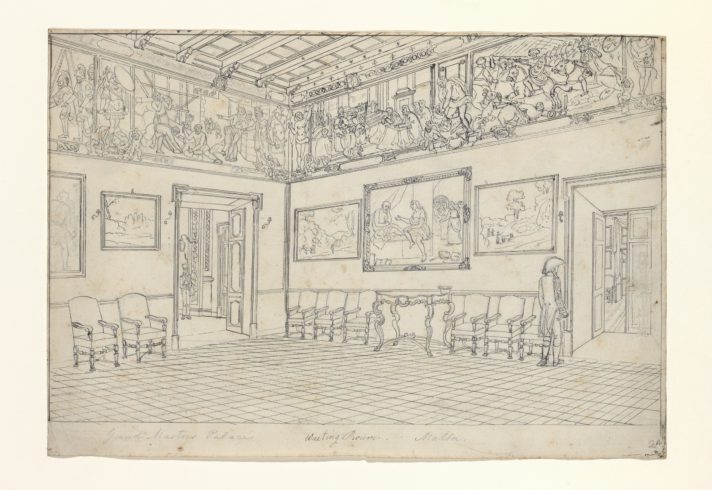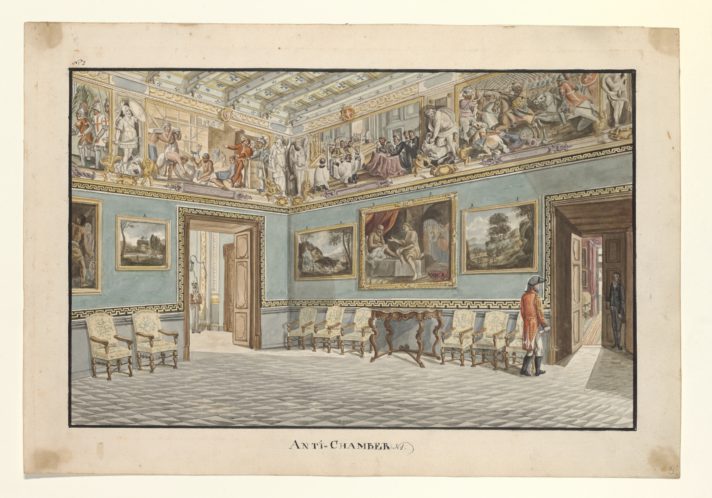 One by one I took each lithograph or watercolour and checked its condition, took accurate measurements of its dimensions and noted any marks or inscriptions that had been made on it. After finding the corresponding record within MuseumPlus, the collections management database which the Museum uses, I began to update each object's record with the accurate information I had compiled.
Taking accurate measurements was an important aspect of this process, and had three steps. First, I had to consider the size of the image itself, for when it is reproduced in print or online. Secondly, I looked at the size of the paper the image was printed on, especially important for the coloured lithographs as often two images are printed on one piece of paper. Finally, I took the measurement of the whole object including the conservation card upon which the artwork is mounted.
After checking these aspects of each object, I began to consider the artwork itself and what was being depicted. This collection of Brocktorff's work is primarily concerned with depictions of Malta and the Grand Harbour. Whilst the people and animals within each artwork may be fictionalised, each of the buildings depicted are renderings of real architecture that decorated the island. In this way each interior and exterior scene is an accurate account of what a building looked like at the time each object was produced.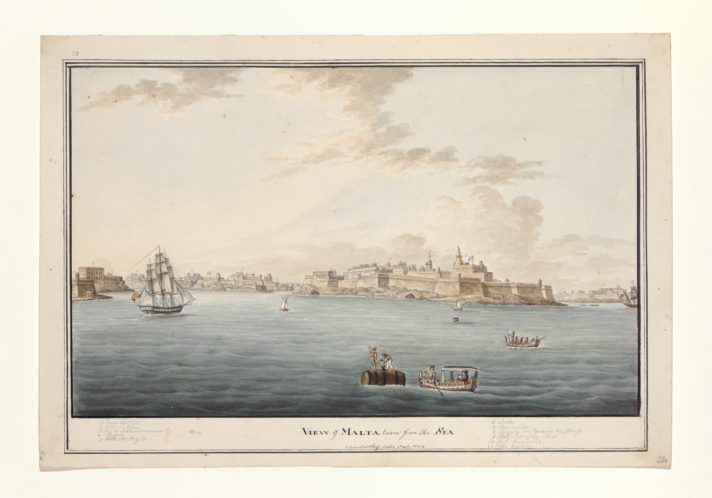 For this reason it was important to identify exactly which building, square or road is depicted within each artwork. I also made the effort to look at maps in order to identify the perspective that the artwork is taken from. This will allow for comparisons to be drawn with Malta as it stands now and with other artworks that depict the same building or room within a building. This information was significant in writing the short description for each object within MuseumPlus.
Utilising secondary reading I was able to gain further information to compile more detailed and accurate descriptions for each artwork. This has included the architect of buildings depicted, and information about paintings that feature in interior scenes of the Grand Master's Palace. Specific details I have tried to include within each record includes the use of the eight-point cross, union jack flag and the inclusion of any military personnel. Secondary literature has been incorporated within each database record.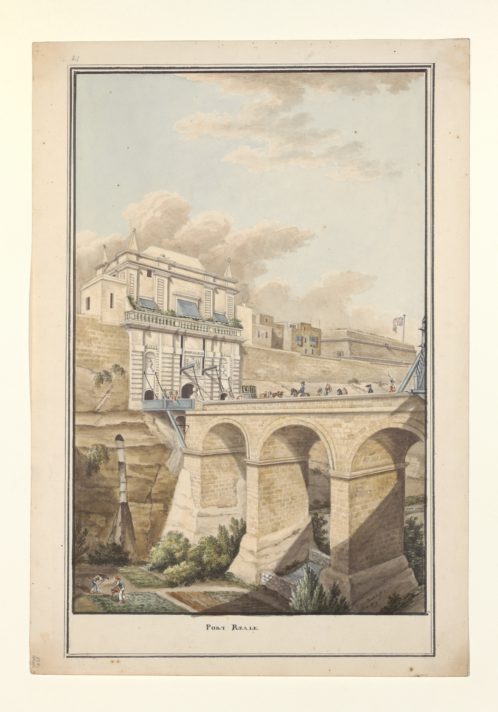 My time volunteering at the Museum of the Order of St John has been a very positive experience. The Museum's curator, Abi, worked with me to identify a project that would both benefit the Museum and would allow me to develop skills that would support me to find employment within the museum sector. Recognising my interest in art, Abi set me the goal of improving the Museum's records of lithographs and watercolours produced by Charles de Brocktorff and sons. My role as Museum Cataloguing Assistant has been extremely valuable in developing my skills in object handling and in maintaining a collections management database. The friendly Museum staff have been very welcoming, Abi has remained enthusiastic about my project throughout and made me feel valued as a volunteer. I have really enjoyed being involved in a project that will allow these beautiful objects from the collection to be more accessible.