St John Historical Society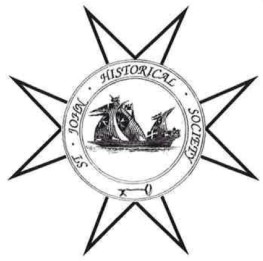 The St John Historical Society was founded in 1981 to study the history of the Order of St John and of the other military orders and related topics.
There are no formal qualifications for membership, other than an interest in the subject.
The Society holds monthly meetings, usually at St John's Gate, Clerkenwell. Meetings usually begin at 7pm.
Excursions to sites of interest are usually arranged for the summer months. Overseas visits have been made to the Netherlands, Switzerland, Malta and the Dordogne.
Annual Proceedings are published by the Society, so that members who are unable to attend meetings in London may have the information given in the lectures. A news-sheet of general interest is circulated to members several times each year.
Guests are welcome to attend their first lecture on a drop-in basis. Subsequently, we invite you to become a member of the Society.
Current subscriptions per annum
Single £12, double at the same address £18
If joining after June, pay half annual rate.
Membership
Membership forms can be obtained at St John's Gate or download our application for membership form.
Download application for membership form (35KB – PDF)
2017 Programme
Unless otherwise stated all talks will take place at the Museum of the Order of St John at 7pm.
Thursday 16th February
Medicinal QI 
Caroline Thomas
Wednesday 15th March
The Gollcher Bequest – A Lasting Legacy for St John
Tom Foakes, Head of Heritage, Museum of the Order of St John
This talk will be preceded by the AGM.
Wednesday 12th April
The Priory of Wales 1877 – 1931: Creation of the First MVO Priory
Paul Gwilliam, Society Vice Chairman
Wednesday 10th May – Evening Walk
Over the Water – Bankside and Southwark 
Walk will start at 6pm. Meet at Mansion House Tube Station, Queen Victoria Street exit.
David Evans, Society Council Member and registered guide
Saturday 17th June – Afternoon Walk
A Great Fire Walk – Reconstruction and Recovery in Clerkenwell 
Walk will start at 2pm. Meet at Moorgate Tube Station.
Lester Hillman, Society Member and registered guide
Thursday 19th October
Books, Pests and the Environment 
Judi McGinley, Museum Assistant, Museum of the Order of St John
Wednesday 15th November
Rising from the Ashes: The Rebuilding of the Priory Church of St John 
Peter Eaves, Archivist, Tate