In the collections of the Museum of the Order of St John is a group of medals awarded to W.J. Church Brasier. His vast array of 14 medals and insignia as well as 11 miniatures – totaling 25 medals and insignia overall – provide a physical representation of his extensive list of achievements, giving a glimpse into the amazing work that he did, and why he was so loved by all his peers. These medals are a great starting point from which to discover more about his life and work, including his long service and involvement with both St John and the Fire Brigade.  Through the medals and further research I able to discover his story and reveal new mysteries.
William John Church Brasier (1856-1911) was originally a book seller in the town of Margate, Kent. He became one of the founding members of St John Ambulance alongside Sir John Furley. He played a very key and important role, creating the first ever ambulance corps that all later divisions of St John Ambulance Brigade were modelled after. This could have been a very different story, as he was a proficient amateur actor and considered going on stage professionally, but thankfully he continued his work with St John Ambulance. He was an incredibly hard working and valued member of the St John, loved by all and was affectionately referred to as 'The Chief' when he became Chief Superintendent.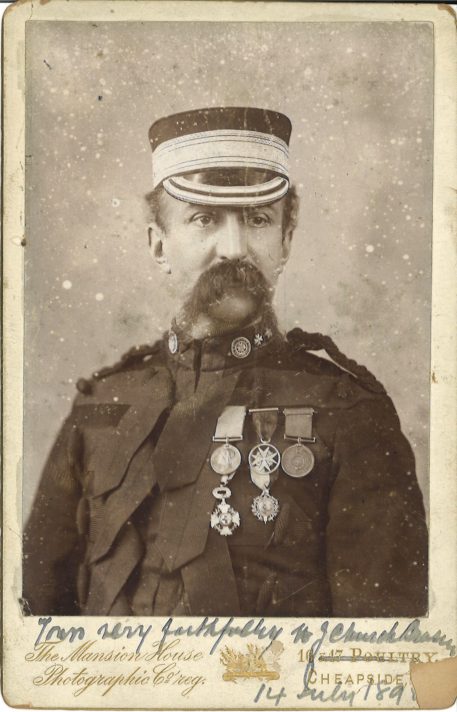 The Beginning of it All (Superintendent of Everything!)
In 1879, Church Brasier created the first ambulance corps for his local town of Margate, the first of its kind. Furley noticed the success of this ambulance corps. Inspired, he approached Church Brasier and invited him to join St John to develop this further. So, in 1883 Church Brasier left Margate for the headquarters of St John Ambulance at St John's Gate, Clerkenwell. Furely and Church Brasier created the Invalid Transport Corps that same year and Church Brasier was made the Corps' first Superintendent. The St John Ambulance Brigade was officially established in 1887 based on the original Margate Corps, with the 1st St John's Gate Division, of which Church Brasier was Superintendent. But this quickly became insufficient for the high demand, and in 1889 the various divisions were incorporated in to the Metropolitan Corps, of which Church Brasier was made Chief Superintendent, a position he proudly held for many years. In addition, Church Brasier was also made the Brigade Chief Superintendent in 1895. Church Brasier was also given the honour of being the first Honorary Serving Brother of the Order of St John in 1893 and in 1895 he was part of the first group, which included most of the original founding members, who were awarded the first Service Medals of the Order of St John.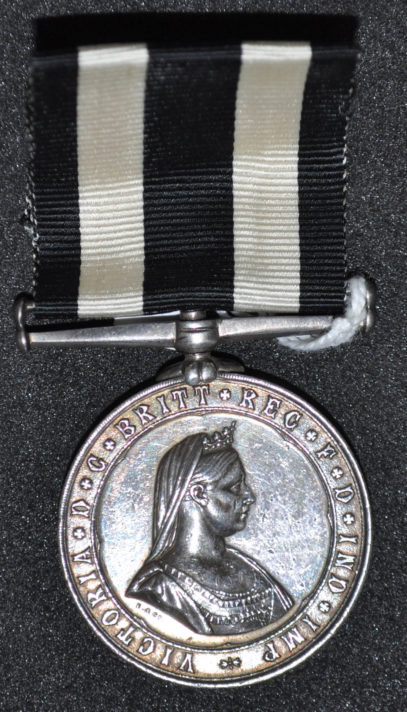 Fire Brigade
Church Brasier was not only a major influence on St John Ambulance, he also played a significant role in the Fire Brigade. Before joining Furley and St John, he was the First Officer in the Margate Fire Brigade until 1883 when he left for London. On his departure he received a beautiful certificate for his service, signed by the whole division. But this was not the end, as Church Brasier continued his service within the Fire Brigade once he arrived in London. He founded the Ambulance department of the Fire Brigade Union in 1893 and was made Chief Ambulance of the National Fire Brigades Union. Furthermore, he was also one of the founders of the London Private Fire Brigade Association, of which he made the first Chairman and was later the Vice-President of the Association. He also combined St John Ambulance with the Fire Brigade, organising a display of first aid under realistic conditions at the Fire Brigade Exhibition in July 1896, this display was reported on in First Aid magazine:
"The St. John Ambulance Brigade gave a display of its own, showing how street accidents should be attended to. The Fire Station was temporarily tuned into an Ambulance Station, the wagon was brought in and unhorsed, and the men were taking their rest. A gas explosion occurs in the house close by, cyclists come on and ride to the scene of the accident, examine the injured people, and one rushes to the station, and gives the alarm, whilst the other at once start first aid service. The men in the station put on their clothes, the horse was harnessed, and left the station fully equipped in 20 seconds from the moment the call was given – very smart work. The wagon drove to the accident, and the first-aiders attended to the patients, bandaging the head of one and the arm of the other, placed them on stretchers and then in the wagon, and drove away in 4 ½ minutes. This little show was heartily cheered."
By the end of his service with the National Fire Brigade he achieved the Bronze Long Service Medal (10 years) as well as two additional 5-year bars, totaling at least 20 years with the Fire Brigade.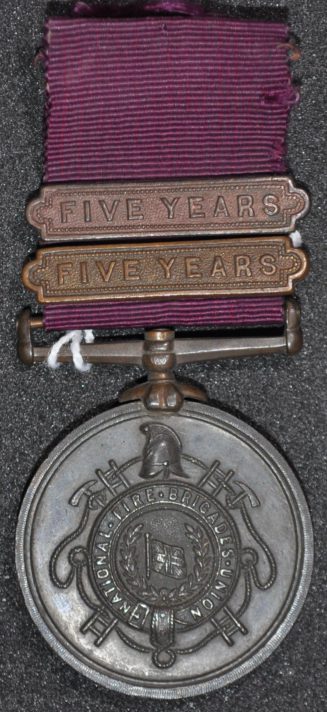 South African War (1899-1902)
During the South African War, Church Brasier worked tirelessly playing a large part in the organisation of the dispatch of divisions and supplies. Based at the Headquarters at St John's Gate, it was said that he hardly left the Gate, working through the night. As well as organising the dispatch of divisions, he also looked after them all before they were deployed to South Africa, as all divisions had to travel down to the headquarters in London before departure. It was said that he greeted them all as they arrived and made sure that they were all comfortable, referring to them as his 'South Africa boys'.
"It is many years since I first made his acquaintance, and since then I have always entertained for him a feeling of deep regard and sincere friendship. I know that this feeling that is entertained by all who know him and have served with him. As one of his "South African Boys" I have always thought we ought to have marked our appreciation of his valuable work by a presentation, nor do I think it is too late now."
"On reporting ourselves to Brigade Chief Supt. Church Brasier he welcomed use in a most kind manner, telling us he was always pleased to see some of "his boys" from Hull."
"having shared in some small degree in the work of mobilisation for the South African War, we know it to be the feeling of every officer and man in the brigade that no one could have done more for the men who went on active service than our Brigade Chief Superintendent, who spared himself neither night or day in looking after their welfare and comfort."
"I feel sure that the 2,000 and odd men who went to South Africa and who were, before they went from London, personal friends of our "dear old chief," would be more than pleased to have the opportunity of testifying in a practical manner […] their appreciation of his endeavours to make his "boys" comfortable before they went on their long sea voyage."
On 14th July 1902 he was awarded the St John South African War Medal by H.R.H. the Prince of Wales, as part of a special group who were recognised for their involvement with active service dispatch and the dispatch of medical supplies.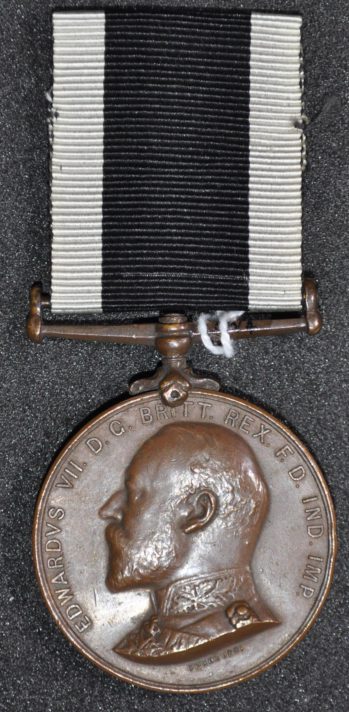 Foreign recognition
Church Brasier's hard work, efforts and achievements were not just recognised by British organisations, but also by other foreign powers and organisations. In relation to his Fire Brigade service he was also made honorary members of both the Belgian and French divisions of the Federation of Sapeurs Pompiers (Firefighters). Whilst in relation to his St John Ambulance service, he was made an honorary member of the Spanish Knights Hospitaller and was awarded medals from both the Spanish and Japanese Red Cross Societies. Moreover, he also received awards for his general devotion to his work, he was awarded the Medal of devotion by the Interior Ministry of the French Republic as well as the Grand Prix Humanitaire which honours extraordinary, selfless dedication to helping others.
Ill-health and admiration
In 1905 Church Brasier was forced to retire due to ill health. He had been suffering for years before it became too much and could no longer work. It was thought to be caused, in some part, from strain and stress from the South African War as well as losing his only son, Vincent, in 1901 when he was only 13 years old. His ill health and retirement was announced in the April edition of  First Aid magazine, this caused a flood of letters of sympathy, well-wishes but also fond memories of their 'Chief'. First Aid magazine managed to publish approximately 15 of these letters going through until the November edition of the magazine.
"ever since the period of the South African War, when Mr. Brasier had his hands full of work, and is now suffering from the unusual strain thereby occasioned. With a perseverance which is remarkable, he has one about his many duties as usual, for he is not a man to give in until absolutely compelled, he was loth to refuse his aid to the many calls made upon him from all quarters. His own troubles were always minor considerations if he felt he could be of any assistance to others."
"sorry to learn of his breakdown. I am one who has had the advantage of doing a great deal of duty with "Our Chief," for to the older members of the brigade he will always be affectionately called by that name, for never was a chief more devotedly loved than Mr. Brasier was by his officers and men in the early days of the Brigade"
"the men from all parts of the Brigade has got to know him and esteem him for his kindness of heart and the interest he had taken in them. It was this that created for him a widespread feeling of sympathy when we learned in South Africa he had lost his only son, our hearts went out to him in his greatest sorrow; doubtless Mr. Brasier yet recalls many messages conveying this to from "his boys" at the front."
"I never once heard him spoken of but in the highest terms of praises, both of his self-abnegation, as also for his ability and his devotion to the cause […] I feel sure that in his forced retirement Mr. Brasier has carried away with him the respect and esteem of his superiors as well as the love and regard of those who had the pleasure of serving under his kind, yet withal, strict discipline."
These letters recognised how much hard work and effort he had put into both St John and the Fire Brigade. They organised, made and presented Church Brasier with a splendid testimonial to honour and recognise his efforts and achievements. William John Church Brasier later passed away on 4th February 1911. Many condolences were passed on to his wife, Maud, and daughter, Winifred. His funeral was very well attended by friends and family, and many who admired him and his work. His obituaries were very considerable in length about his kind demeanor and the sheer amount of determination and hard work in relation to all areas of his work and service.