Bertie Badger has been the symbol of the St John Ambulance Badgers since they were founded in 1987 to mark the Charity's centenary. A new branch of the Youth Organisation, Badger Setts allowed young children to participate in the work of St John Ambulance, demonstrating that the organisation was looking forward to the future whilst celebrating the past. The idea was originally proposed by Susan Taylor and Susan Graves, St John Ambulance members based in the West Midlands. They presented a paper on the training of Juniors which lead to the trialling of Badger Setts across three regions during 1986.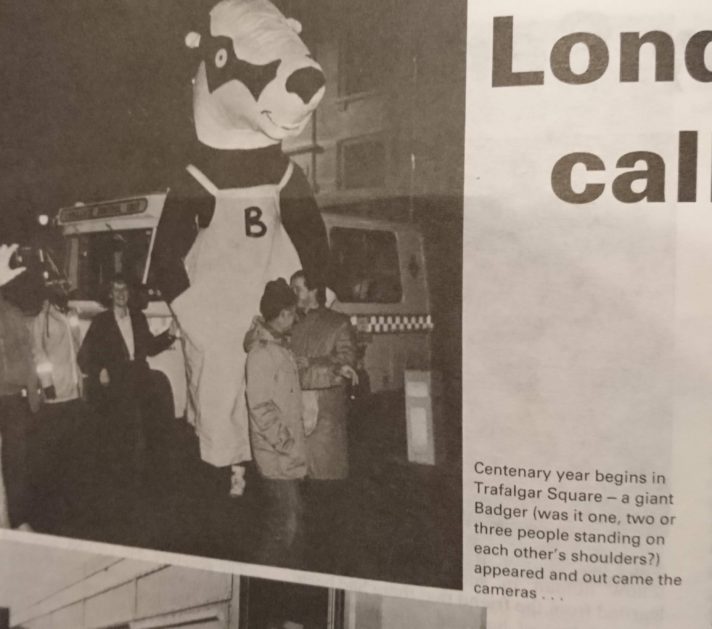 Image taken from The Review, January 1987.
Badgers is an after-school activity club that operates across England for children under 11. Upon joining they make a promise to be a good Badger and always do their best. A Badger attends their local Sett once a week, where they take part in activities, games and first aid training.
A varied programme of activities, originally known as the 'Badger Course in Absolutely Everything' has been central to the life of the Badgers since their foundation. Naturally, the promotion of St John's values of good citizenship, common sense and courage have always been central to the programme. During their time in Badgers, the child's progress is charted as they succeed in the variety of subject areas that make up the programme. Badgers achieve badges for completing each subject. When they have gained nine badges, they become a Super Badger.
Produced by Wade ceramics, porcelain Badgers like these were given out to new Super Badgers once they completed their nine badges. Today, Porcelain Badgers are still produced by Wade for this purpose but they are now manufactured in China. Bertie's image has evolved over time. Having been altered slightly in the mid-nineties, he was redesigned in 2004. The design of the Porcelain Badgers did not change until 2009.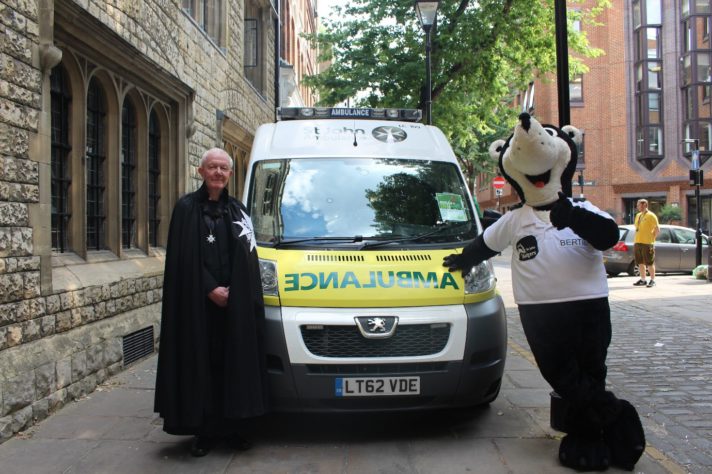 Badger Setts are not unique to England. There are Setts in Ireland, Wales, the Isle of Man, Australia, Cyprus, Gibraltar, Germany, Barbados and Bermuda. In some countries, Badgers have a different name, for example, there are Penguins in New Zealand, Pandas in Hong Kong, and Kitties in Sri Lanka. Whatever their name, these young life-savers are usually named after black and white animals and birds to reflect St John Ambulance's original black and white military-style uniform.