We're here to help!
At the Museum, we offer talks, tours and object handling for St John Ambulance groups free of charge. If you are unable to visit, but would like assistance when planning meetings about the history of the Order and St John Ambulance, please get in touch.
To book a tour, or for further information, please email museum@sja.org.uk, or telephone 020 7324 4005.
Please note, all tours are subject to the availability of staff, volunteers, and the historic rooms. Tours must be booked in advance to avoid disappointment.
Downloadable Resources
Below are a variety of resources to assist Badgers and Cadets in the completion of the St John Ambulance Badger subject, Cadet Membership Award, and the St John Journey subject. We are always working on new resources for Badgers and Cadets so watch this space!
You can also find new education packs for learning at home over on our Schools page.
More short films about the history of the Order and St John Ambulance can be found on our YouTube Channel.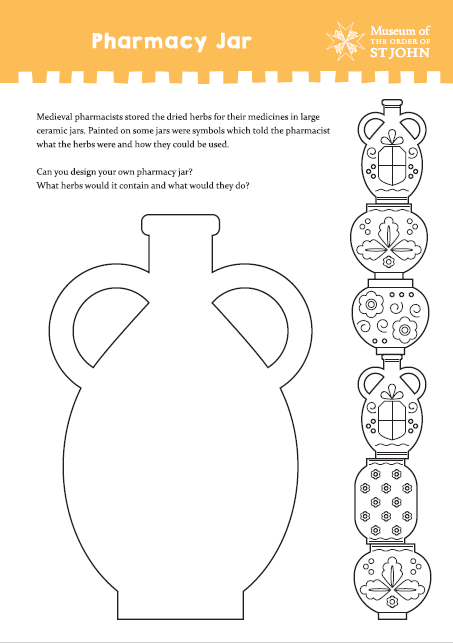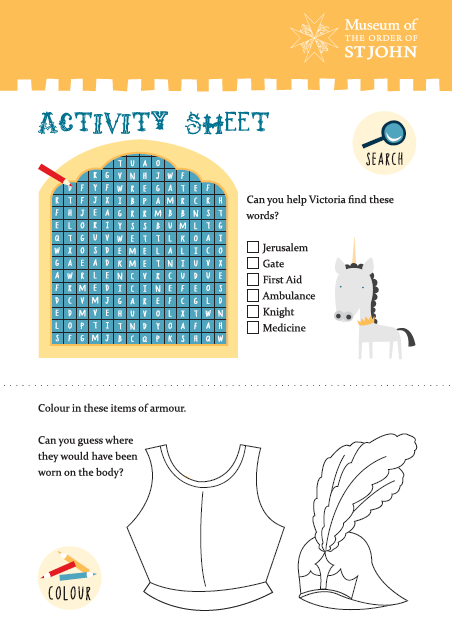 Museum Takeaways
We know that not everyone will have the chance to visit the Museum and so, we've created four Museum Takeaway Boxes, one for each region which, you can borrow from your Regional Youth Development Officer. The Museum Takeaways contain real and replica objects, games, and activities to help you discover our Charity's incredible humanitarian history from it's origins in Jerusalem in 1080, right up until the present day and the life saving work of St John Ambulance.
For more information or to borrow a Museum Takeaway, please contact your Regional Youth Development Officer.